(Some episodes may contain explicit language/subject matter)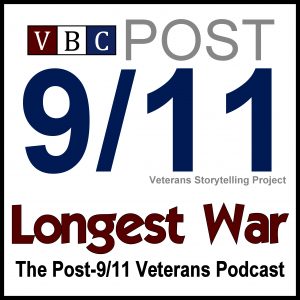 The Veterans Breakfast Club launched its Post-9/11 Veterans Storytelling Project in April 2016 to reach younger veterans who do not regularly attend weekday breakfast storytelling events. The goal of this project, generously supported by the Jefferson Regional Foundation and the Mary Hillman Jennings Foundation, is to provide Pittsburgh-area post-9/11 veterans opportunities to tell their stories—in their own words–so that other veterans, families, friends, and neighbors can be educated and inspired by them.
© Longest War: The Post-9/11 Veterans Podcast. A production of the Veterans Breakfast Club.